¡Hola! My name is María. I'm a Colombian Art Director currently working at MullenLowe in Boston.
Here you will find some facts about me. If you want to know the official stuff, here's my resume.
In Spanish, my last name means bear.
This has led to a LOT of crazy nicknames.
One of my favorites is Bubu (Booboo in Spanish).
Almost every time somebody meets me, they sing.
I talk with my hands. A lot.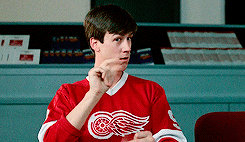 I'm obsessed with Diet Coke.
Last, you can easily recognize me riding my red moped.